IF YOU CRUISE ALONE OR IN A COUPLE AND YOU WANT TO SAVE MONEY RESPECT A PRIVATE TOUR, BOOK A SHARED TOUR. YOU WILL TRAVEL WITH NEW FRIENDS (MAX. 8 PEOPLE PER VEHICLE) IN THE COMFORT OF ONE OF OUR A/C VEHICLES (MERCEDES- OPEL) DRIVEN BY OUR EXPERT MULTILINGUAL GUIDES!
TO START OR JOIN AN "OPENED TOUR", YOU WILL HAVE TO SEND US YOUR CRUISE DETAILS (DATE, SHIP'S NAME, NUMBER OF PEOPLE IN YOUR PARTY AND THE TOUR YOU WANT TO TAKE) AND SEND US A EURO 25 DEPOSIT PER PERSON TO CONFIRM YOUR PARTICIPATION.
WE WILL POST THE TOUR IN OUR SITE TRYING TO LOOK FOR OTHER PEOPLE TO JOIN YOU BUT WE DO NOT GUARANTEE YOU WE WILL SUCCEED! 15 DAYS FROM THE SERVICE IF NOBODY ELSE JOINED YOUR TOUR OR LESS PEOPLE THAN 8 BOOKED, YOU HAVE THE POSSIBILITY TO TAKE A PRIVATE TOUR JUST FOR YOUR OWN PARTY OR TO TRAVEL WITH A REDUCED NUMBER OF PEOPLE. IN CASE YOU DO WANT NONE OF THESE 2 OPTIONS, WE WILL REIMBURSE YOUR DEPOSIT PAID!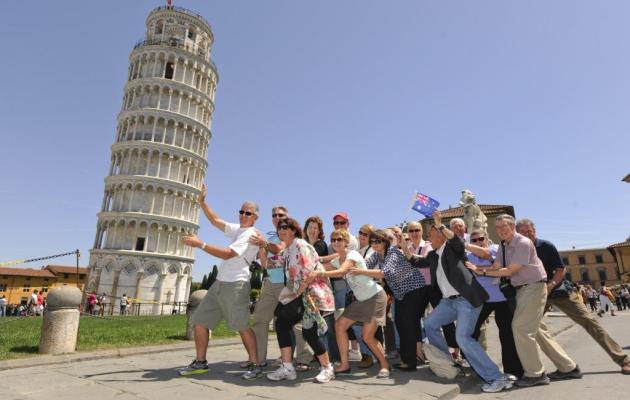 "OPEN TOURS" TO SHARE 2017
- DATE: NOVEMBER 05TH, 2017
- PORT: LIVORNO
- SHIP: CELEBRITY SILHOUTTE
- TOUR: PISA & FLORENCE
- BOOKED: 6
- AVAILABLE: 2
- RATE PER PERSON FROM: EURO 75